"Using traditional hand calculations, sophisticated software or applications developed by Applied Kinetics, we will find a quick, cost-effective way to find the answers you are looking for."
Steven Park, P.Eng.
Principal

Applied Kinetics is an analysis powerhouse.  Since we have the flexibility to have a single engineer or our entire staff working on a project, no project is too small or too large, and all projects can be handled in a timely and efficient manner.  We don't just have capability, but real and meaningful experience in analysis projects ranging from simple component strength or thermal verification, to complex multi-mode heat transfer and steam system analysis, to full transient thermal, stress analysis. We've posted several articles about our analysis capabilities in the experience section for your reading pleasure!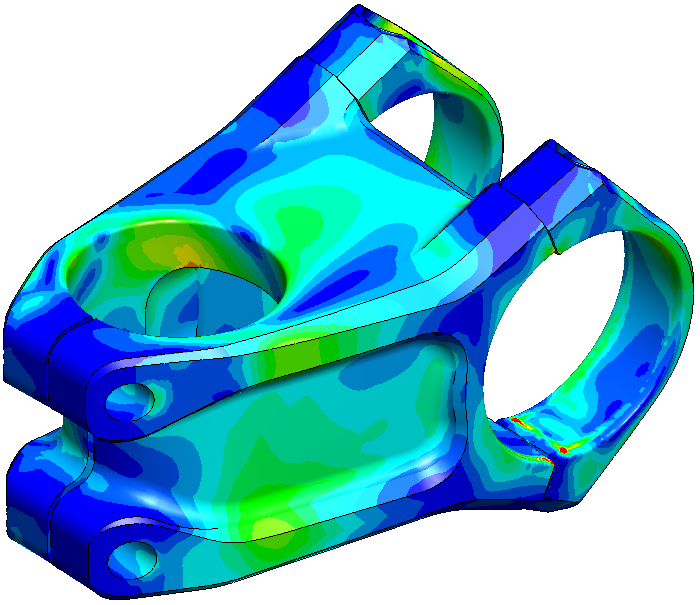 Often the need for an in depth analysis stems from a certification requirement.  We have experience at combining multiple analysis techniques from simple hand calculations to complex FEA stress/stiffness and drop test analyses in to 100+ page certification reports.  All certifying authorities with which we have worked with have been impressed with the methodical and clear layout of our reports as well as the depth and accuracy of our analyses.
The bulk of the rest of our analysis projects stem from the failure (or concern of failure) of a mechanical component or system and from inadequate performance of a system from a thermal, heat transfer, or fluid dynamics point of view.  The key to our track record of success in this area is in selecting the right analysis tools and methods for each project, often an FEA analysis only tells part of the picture.
 Certification For:
• Overhead structures(mezzanines, etc.)
• Machinery safety
• P. Eng equipment certification
• Design submissions to regulatory bodies
You may also be interested in reading an article on the common pitfalls of FEA analysis.