Applied Kinetics has always prided itself on its attention to detail, not only in our engineering services, but also in our internal processes.  Over the years Applied Kinetics has continued to develop our internal quality processes, and this has contributed to our continued success, even in industries that have the highest quality control demands.  On March 10/ 2011 Applied Kinetics was officially recognised for its internal quality program by receiving both ISO 9001:2015 and Z299.2:1985 accreditation.
| | |
| --- | --- |
| | ISO 9001:2015 is a well known and respected program that ensures our internal processes stand up on an international level.  The 2 stage audit process puts our systems to the test so our customers can be confident we are committed to quality.  This accreditation was built on our existing processes and adds value without adding project costs.  Many companies misunderstand ISO 9001 and end up vastly increasing paperwork and costs without improving real 'quality.' A good QA program can actually help increase the value we add, and reduce the total cost of our services, as it evolves and develops.  Applied Kinetics is committed to not let Quality Assurance stand in the way of our exceptional quality, and to use our internal systems to continually improve how we do business. |
|   | Z299.2:1985 is a lesser known standard which goes beyond ISO 9001 with additional and more stringent guidelines.  It was specifically developed for those who work with the nuclear industry, where quality assurance is a way of life.  The program goes well beyond what is required for our non-nuclear clients and is not required for all nuclear projects.  This additional layer of quality control can add cost and lead time to a project.  The decision to work on a particular project to Z299.2 standards is made in consultation with our clients. |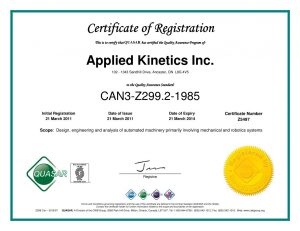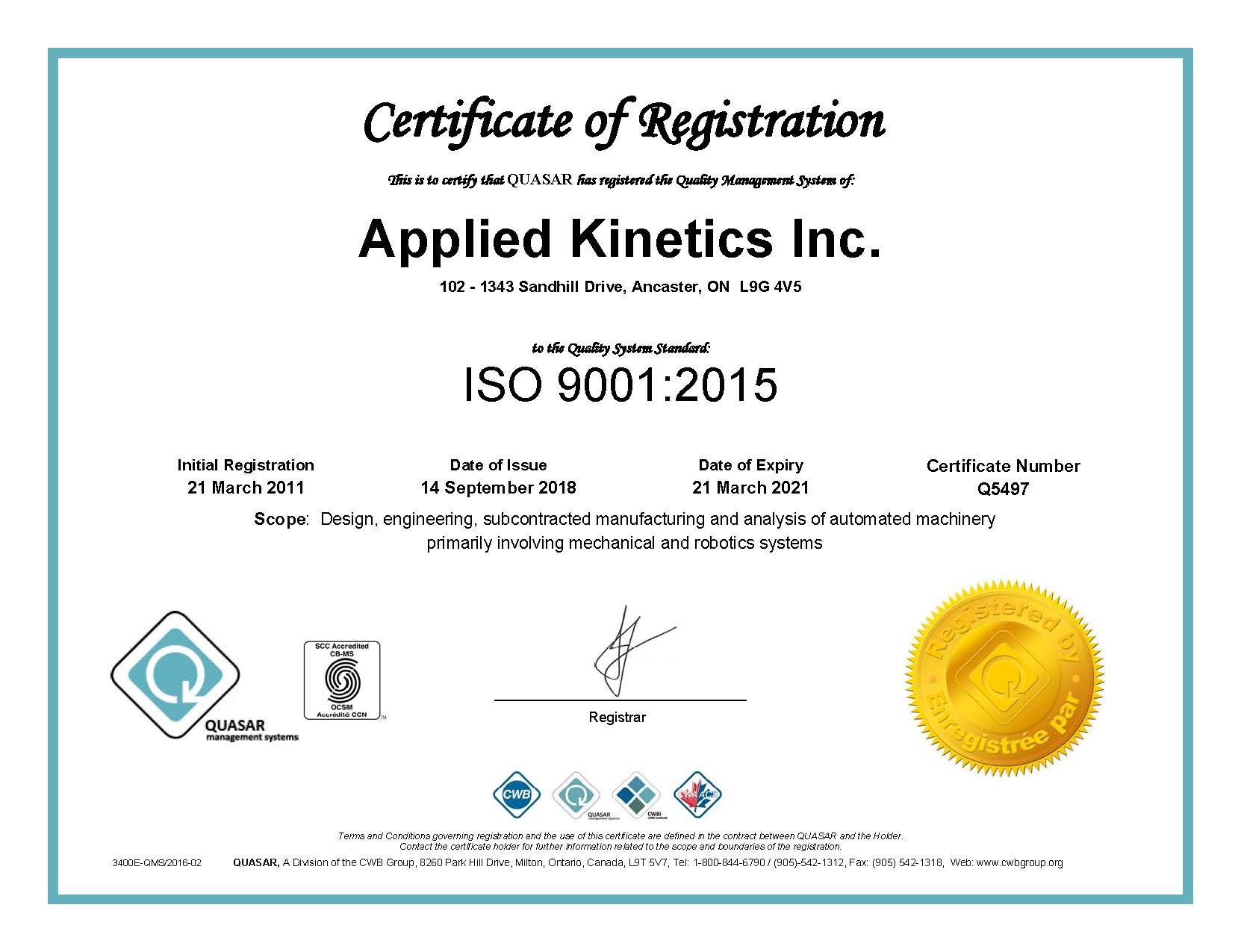 For a copy of our most up-to-date certificates please do not hesitate to contact us.